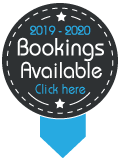 Summer in Samoëns!
Culture. Food. Music. History. Outdoor activities. Extreme sports. Family days out. Rest and Relaxation. Welcome to Samoens Summer 2018.
This place has something for everybody - all a stones roll down from Apartment Buqa.
A bit about Samoens...
Summer 2018 kicks off in true Samoens style with events such as family theatre, Savoie wine tasting, alpine botanical garden exhibitions, festival nights in Lac aux Dames, and an American country theme which includes line dancing. This is not even mentioning the weekly Haute-Savoie food and craft markets, and daily child orientated games and Septimontain train around the main square.
Those seeking more thrilling outdoor pursuits, you will not be disappointed. There is an array of activities in and around the heart of Samoens – ranging from hot air ballooning or paragliding from 1600m, to white water rafting along River Giffre, tree hopping in Indiana Parc, climbing/absailing the Via Ferrata, embarking on numerous mountain bike trails, hiking up and across the cascade of waterfalls in Sixt, or simply a day of Golfing across waters in neighbouring Morillon. Indoor activities include ten-pin ummerbowling at River Bowl, or ice skating in one of the largest covered rinks in the Alps.
If none of the above floats your boat then there are always plenty of movies and games at your fingertips at Apartment Buqa, or simply enjoy the breath-taking panoramic views with a glass of wine, on our balcony.
Introducing Apartment Buqa...
Apartment Buqa is a contemporary and exclusive self-catered or catered chalet-style apartment accommodation, sat proudly in the heart of the picturesque mountain town of Samoens.
The south-facing apartment is conveniently located a 5 minute walk from the village centre, the Alpine Botanical Gardens and all the local amenities.
With an array of technology and entertainment around the apartment, Buqa also offers an air of luxury, style and comfort, sleeping up to 8 people. This leaves you open to choose to do as much or as little as you like during your stay.
The BUQA Team is at hand to make sure that you have a truly BUQAFIED summer experience.