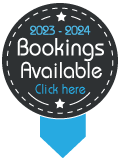 Welcome to Winter season 2023/24 from Apartment Buqa, Samoëns!
The ski season is upon us, the winter tyres are on, and we are excitedly awaiting a season of fresh powder, sun drenched alpine days and good times ahead. We are sure you feel the same. We, at Apartment Buqa are looking forward to welcoming you to stay with us.
Apartment Buqa Samoens
We warmly welcome you to Apartment Buqa - an exclusive self-catered family owned chalet-style apartment accommodation, sat proudly in the picturesque mountain village & resort of Samoëns. It offers an air of luxury, style and comfort, sleeping up to 8 guests. Apartment Buqa has all the ingredients which make it feel like home away from home, with a sense of indulgence and freedom to enjoy the holiday just the way you want. The apartment is equipped with ample space to cook and entertain, a Jacuzzi to help you unwind, a whole mezzanine level dedicated to 'chilling out' and watching movies/playing games, a log-fire for the winter nights, and a balcony to experience the sunset over the backdrop... you need never leave the apartment! Why not click on our live webcam to view the mountains from Buqa's balcony.
At Buqa, we believe in helping to preserve the natural beauty of the mountains as well as reducing the carbon footprint so that our guests can enjoy an environmentally-conscious stay. Our chalet manager Gilles is always at hand to make sure everything is just right for you.
The important stuff...
5 minutes walk to centre of Samoens village.
3 minutes drive to Grand Massif Express which takes you up to Samoens 1600.
5 minutes drive to the large supermarket.
Look forward to having you stay at Apartment Buqa!